Good morning, lovelies!
Confession is good for the soul, so grab the button and let it all out. You'll feel better when you're finished.
I confess...
Last weekend, I sneaked away for an evening to join some friends at the beach. They had rented a little cottage on Edisto Island and had an extra bedroom. Unfortunately, the Mister was unable to join. We had a fabulously relaxing time.
I confess...
I took the new
Dorothea Benton Frank book
with me, and as expected, I finished it in about 24 hours. It was an easy, entertaining read, but it also brings light to the abundance of domestic violence in this country, especially South Carolina.
I confess...
We've running most of the week because next week involves a big trip...we're headed to the West Coast for a wedding and a martial arts clinic. It's been more than a year since we've taken a vacation together...and five years since we've been to Washington to visit my godmother, brother and sister-in-love
I'm really looking forward to meeting Beth from
Printcess and Living a Goddess Life
this evening. She and her boyfriend are being kind enough to put us up tonight in Seattle before we drive to meet my family tomorrow.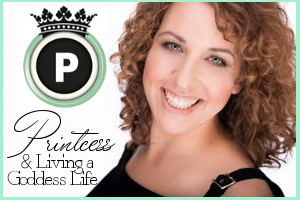 I confess...
The other day, we had a predicted heat index of 107 degrees. That's just hot. I had an appointment anyway with my stylist, so we went ahead and chopped my hair off. I should have had her cut it short last month.
Then the Mister found this photo of us from 2007, which is likely the last time I sported bangs, for Throwback Thursday.
We were such babies back then.
I confess...
Another throwback to 2007 - the Mister and our oldest nephew at his middle school science fair. This young man graduated earlier this month and celebrates his 18th birthday this week.
I cannot believe how quickly the time passes us by. We are so proud of the man he is becoming.
Want to play along? Grab the button and link your Friday Confessional below. Please comment after linking.
Never miss a blog post. Sign up for email subscription to get a daily email with everything that's happening at High-Heeled Love. Don't miss out! Sign up here.
Subscribe to High-Heeled Love by Email