Before I jump into Musical Monday, I wanted to take a moment to thank everyone who entered my
Blogiversary Giveaway
last week. I was happy to send an email to the winner this morning. Keep your eyes open because I'm itching to do another giveaway again soon.
The Mister and I were discussing last week when
Linkin Park
would be releasing another album, and I was happy to see that will be just around the corner on June 17. Until then, I'll have to enjoy this single, "Until It's Gone."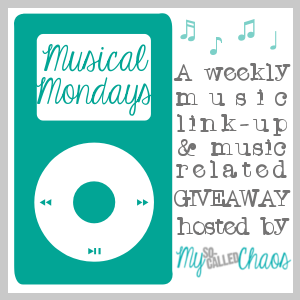 Want to play along? Click the button to link your Musical Monday post with Miss Angie from My So-Called Chaos.
Never miss a blog post. Sign up for email subscription to get a daily email with everything that's happening at High-Heeled Love. Don't miss out! Sign up here.
Subscribe to High-Heeled Love by Email