I've seen a number of themed videos on Facebook lately, using the Pharrell Williams song "
Happy
", and I can't help but smile when I hear the song. Which is the point, I guess. Anyway, it's perfect for starting a Monday for what is going to be a very busy work week.
I hope y'all have a good week, friends!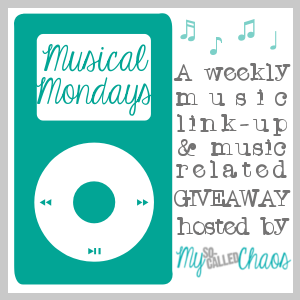 Want to play along? Click the button to link your Musical Monday post with Miss Angie from My So-Called Chaos.
Never miss a blog post. Sign up for email subscription to get a daily email with everything that's happening at High-Heeled Love. Don't miss out! Sign up here.
Subscribe to High-Heeled Love by Email