Good morning, lovelies!
Confession is good for the soul, so grab the button and let it all out. You'll feel better when you're finished.
I confess...
I'm happy to be back in the office today. Two days snowed and iced in is about as much as I can handle. Staying home from work wouldn't be so bad, but when the ice is so thick that I can't even run to the grocery store, I start to get a little bit stir crazy.
On Wednesday night, our yard frozen into a skating rink. I'm so glad that stuff is melting today.
I confess...
I spent a lot of time reviewing crochet videos on youtube, and even attempted a crocodile stitch yesterday.
Now that I think I have the hang of it, I'll have to decide on a project to try the stitch in. (See my other snow day crochet endeavors on this week's
Wino Wednesday
.)
I confess...
My godmother posted on Facebook the other day that this is her new motto...
If a wine doesn't make your mouth happy, why drink it?
I think I'm going to adopt it as well.
I confess...
The Mister and I have big Valentine's Day plans tonight of ordering pizza and opening a bottle of wine. My kid brother and his girlfriend are coming to visit this weekend, so we're keeping it casual. BUT we have a special trip to Asheville planned soon, so I don't need a lot of romance for Valentine's Day.
I confess...
I'm still a little shocked that
High-Heeled Love was nominated for two blog awards
at
My So-Called Chaos's Best of Blog Awards
. If you haven't voted for Friday Confessional as best linky party and
High-Heeled Love's FB
for Facebook Fraulein, go check it out; the first round of voting is open until Feb. 20.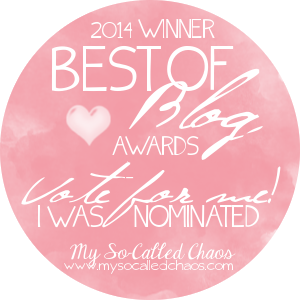 Want to play along? Grab the button and link your Friday Confessional below. Please comment after linking.
Never miss a blog post. Sign up for email subscription to get a daily email with everything that's happening at High-Heeled Love. Don't miss out! Sign up here.
Subscribe to High-Heeled Love by Email